Keynote Speakers
Database Scalability, Elasticity, and Autonomy in the Cloud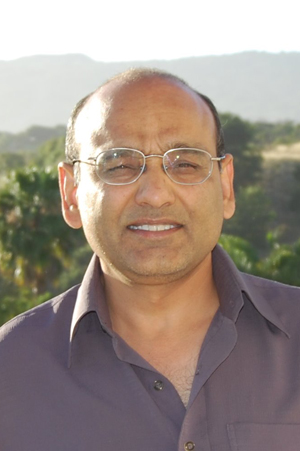 Divy Agrawal
Department of Computer Science
University of California at Santa Barbara
Abstract
Over the past two decades, database and systems researchers have made significant advances in the development of algorithms and techniques to provide data management solutions that carefully balance the three major requirements when dealing with critical data: high availability, reliability, and data consistency. However, over the past few years the data requirements, in terms of data availability and system scalability, from Internet scale enterprises that provide services and cater to millions of users has been unprecedented. Cloud computing has emerged as an extremely successful paradigm for deploying Internet and Web-based applications. Scalability, elasticity, pay-per-use pricing, and autonomic control of large-scale operations are the major reasons for success and widespread adoption of cloud infrastructures. Current proposed solutions to scalable data management, driven primarily by prevalent application requirements, significantly downplay the data consistency requirements and instead focus on high scalability and resource elasticity to support data-rich applications for millions to tens of millions of users. In particular, the "newer" data management systems limit consistent access only at the granularity of single objects, rows, or keys, thereby significantly trading-off consistency in order to achieve very high scalability and availability. But the growing popularity of "cloud computing", the resulting shift of a large number of Internet applications to the cloud, and the quest towards providing data management services in the cloud, has opened up the challenge for designing data management systems that provide consistency guarantees at a granularity which goes beyond single rows and keys. In this talk, we analyze the design choices that allowed modern scalable data management systems to achieve orders of magnitude higher levels of scalability compared to traditional databases. With this understanding, we highlight some design principles for data management systems that can be used to augment existing databases with new cloud features such as scalability, elasticity, and autonomy. In this talk we present recent advances that have been made to strike a middle-ground between the two radically different data management architectures: traditional database management systems where the data is treated as a "whole" versus modern key-value stores where data is treated as a collection of independent "granules".
Speaker Biography:
Dr. Divyakant Agrawal is a Professor of Computer Science at the University of California at Santa Barbara. His research expertise is in the areas of database systems, distributed computing, data warehousing, and large-scale information systems. From January 2006 through December 2007, Dr. Agrawal served as VP of Data Solutions and Advertising Systems at the Internet Search Company ASK.com. Dr. Agrawal has also served as a Visiting Senior Research Scientist at the NEC Laboratories of America in Cupertino, CA from 1997 to 2009. During his professional career, Dr. Agrawal has served on numerous Program Committees of International Conferences, Symposia, and Workshops and served as an editor of the journal of Distributed and Parallel Databases (1993-2008), the VLDB journal (2003-2008) and currently serves on the editorial boards of the Proceedings of the VLDB and ACM Transactions on Database Systems. He recently served as the Program Chair of the 2010 ACM International Conference on Management of Data and served as the General Chair of the 2010 ACM SIGSPATIAL Conference on Advances in Geographical Information Systems. In 2011, Dr. Agrawal is organizing the NSF Workshop on the Science of Cloud Computing and will be serving as the General Co-Chair of ACM SIGSPATIAL Conference on Advances in GIS (ACM GIS'2011). Dr. Agrawal's research philosophy is to develop data management solutions that are theoretically sound and are relevant in practice. He has published approximately 300 research manuscripts in prestigious forums (journals, conferences, symposia, and workshops) on wide range of topics related to data management and distributed systems and has advised more than 30 Doctoral students during his academic career. Recently, Dr. Agrawal has been recognized as an Association of Computing Machinery (ACM) Distinguished Scientist. His current interests are in the area of scalable data management and data analysis in Cloud Computing environments, security and privacy of data in the cloud, and scalable analytics over social networks data and social media.
---
Smarter Planet: Empower People with Information Insights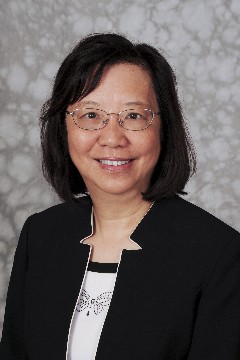 Josephine Cheng
IBM Fellow and Vice President
IBM Research - Almaden, San Jose, California.
Abstract
We are all now connected – economically, technically and socially. Our planet is becoming smarter. Infusing intelligence into the way the world literally works – the systems and processes that enable physical goods to be developed, manufactured, bought and sold… services to be delivered… everything from people and money to oil, water and electrons to move… and billions of people to work and live. All these become possible via information integration scattering in many different data sources: from the sensors, on the web, in our personal devices, in documents and in databases, or hidden within application programs. Information is exploding with large amount of data generated every second. It creates many challenges in securely storing, managing, integrating, cleansing, analyzing and governing the massive generated information besides the privacy issue. This can be a difficult or time consuming endeavor. This talk describes some information-intensive tasks, choosing examples from such areas as healthcare, science, the business world and our personal lives. I will discuss the barriers to getting information together, delivering it to the people that need it, in a form they can understand, analyzing the diverse spectrum of information, giving insights to the decision makers. I will review key research on information integration and information interaction, indicate how the combination may enable real progress, and illustrate where research challenges remain.
Speaker Biography:
Ms. Cheng oversees the work of more than 400 scientists and engineers doing exploratory and applied research in various hardware, software and service areas, including nanotechnology, materials science, storage systems, data management, web technologies, workplace practices and user interfaces.
Prior to her role at IBM Almaden Research Center, Josephine was vice president, IBM China Development Laboratory, responsible for software development for IBM Software Group. She led a development team of over 3,000 employees located at three sites, Beijing, Shanghai and Taipei. Josephine has been at the forefront of relational database technology for more than 20 years.
She currently holds about 28 patents. Josephine was appointed IBM Fellow in 2000. She received the Asian American Engineer of the Year award in 2003. She was inducted into the United States National Academy of Engineering (NAE) in 2006 and received the Top 10 Software Leaders in China honor in 2007, as well as the UCLA School of Engineering Alumna of the Year Award in 2010.
Currently, she is on the advisory board for Computer Science Engineering of the University of California Berkeley and University of Miami; and Engineering Council of the San Jose State University, Josephine also serves on the advisory board of the Center for Information Technology Research in the Interest of Society (CITRIS), Bay Area Science and Innovation Consortium (BASIC) Board and Anita Borg Institute for Women and Technology Board.