PIP
Recruitment Talks
First term just started in September, 8 recruitment talks were held, included Huawei, PricewaterhouseCoopers China Holding Limited, CLP, J.P. Morgan, and more. The talks attracted over 350 participants. More talks and sharing will be held throughout this academic year for engineering students.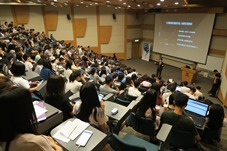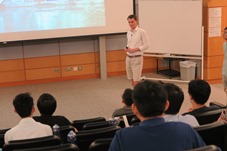 CUHK ACTIVITY
Chung Chi College and Zhejiang University Student Visitor Programme 2017
Prof. K.F. Wong, Director of CINTEC, was invited by Chung Chi College to be the lecture speaker for the captioned Student Visitor Programme with Zhejiang University. 20 undergraduates from Chung Chi College and Zhejiang University were selected to join this year programme themed "Innovation and Entrepreneurship". Prof. Wong gave a lecture 創新創業「唔易算」 on the topic "Innovation and Entrepreneurship: Comparison between China and Hong Kong" on 10 August 2017.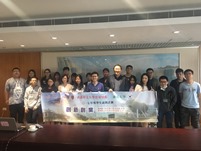 CUSCS Seminar

Prof. K.F. Wong gave a talk, titled '産學研之間的合作' to delegation from Shenzhen University on 24 August 2017.
OUTREACH ACTIVITY
Visit to Taiwan Prof. K.F. Wong was invited to visit Yuan Ze University and National Taiwan University on 15-18 August 2017. Not only visiting the laboratories and departments, Prof. Wong also delivered a talk in the area of Natural Language Processing.
ITSC
Summer Technology Visits and Workshop
In August, ITSC arranged 2 technology visits and a workshop. Members had the opportunities to visit Civil Aviation Department on 15 August 2017 and KONE Corporation on 25 August 2017, and participated in the DNA Fingerprint Workshop on 11 August 2017, instructed by Prof. S.K. Kong, School of Life Sciences.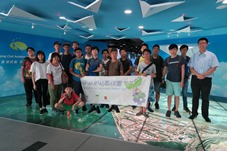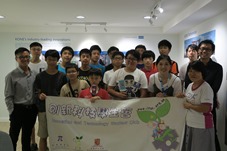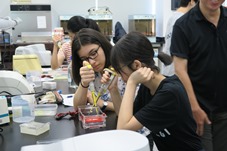 ARTICLES
Prof. K.F. Wong, Director of CINTEC wrote review or commentary articles for different newspaper:
2017-08-03: "駕駛者絕不能完全被替代" ,信報 B07 《宏觀視野》
2017-08-15: "港規劃大灣區進度慢",信報 B11 《專家之言》
2017-08-31: "加國「智慧出行」設施見效 港可借鏡" ,星島日報 A18 《來論》
2017-09-02-03: "發展無人機 行為監管不可忽視",信報 B7 《專家之言》
2017-09-16-17: "巴士應開放數據 助創業家研發沿線商機" ,信報 B12 《專家之言》
2017-09-23-24: "稅務優惠對促進科研更有效" ,信報 B11 《經營智慧》
2017-09-30-2017-10-01: "兩地工作證促大灣區創科發展",信報 B10 《經營智慧》
2017-09月至10月: "香港數碼競爭力存隱憂 須及早應對" ,紫荊論壇第35期 (p.68-71)