PIP
Recruitment Talks
In February and March, 15 recruitment talks were held, included ASM Pacific Technology Limited, ASTRI, GP Electronics (HK) Limited, HAECO, Orient Overseas Container Line Limited and SmarTone.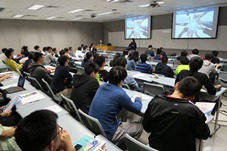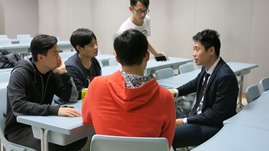 Engineering Job Fair 2017
The Engineering Job Fair was held successfully on 7-8 February 2017. CINTEC has worked with Faculty of Engineering to support the coordination of Job Fair, and served as the head booth in the event. We promoted PIP service, upcoming recruitment talks and job hunting platforms to students and exhibitors.
Science Park Career Fair by Hong Kong Science and Technology Parks
Science Park Career Fair by HKSTP was held on 22-23 March 2017. Over 40 exhibitors from HKSTP offering over 350 internship and job opportunities participated in the fair. A career talk was also held on 23 March 2017 to share insights of entrepreneurship, CV writing and interview skills to CUHK students.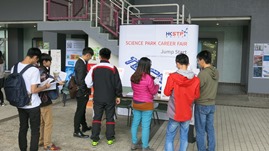 OUTREACH ACTIVITY
Microsoft Tech Summit
Prof. K.F. Wong, Director of CINTEC, was invited by Microsoft Corporation to attend Microsoft Tech Summit 2017 on 14-15 February 2017 in Hong Kong Convention and Exhibition Centre. Latest trends of artificial intelligence, mixed reality, OSS, BlockChain, IoT and data insights were introduced.
Visit by KUKA AG
Target to set up a centre in Hong Kong Science Park for research and development, Dr. Bernd Liepert, Chief Innovation Officer of KUKA AG visited Science Park on 16 February 2017 to explore the EOC system in Hong Kong. Prof. K.F. Wong, Director of CINTEC, and Prof. Yunhui Liu, Professor of Department of Mechanical and Automation Engineering, were invited to give a presentation about academic research on robotics and robotics innovation in Hong Kong.
British Computer Society (Hong Kong Section) Mentorship Programme 2017
Prof. K.F. Wong was invited as Mentor for the captioned mentorship programme to nurture the new generation of ICT students. The Opening Ceremony was held on 23 February 2017 at HKPC Building. 16 CUHK students had been selected to join the programme this year.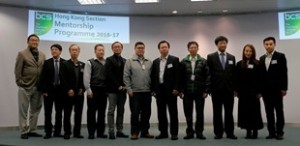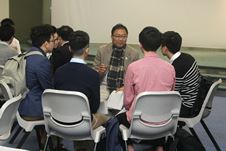 High-end Social Sciences Forum of Guangzhou University
Prof. K.F. Wong attended the captioned forum organized by Guangzhou University on 13 March 2017 and presented a talk on the topic of The International Trend of Culturing Whole-person Talents: Liberal Arts Education and Entrepreneurship Courses.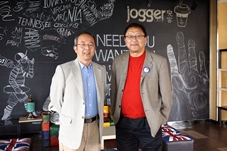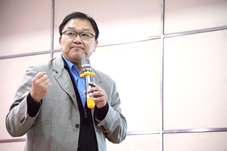 Meeting with U.S. Consulate General HK
Prof. K.F. Wong had a meeting with visitors from the U.S. Consulate General Hong Kong and Macau on 14 March 2017 to discuss the potential of the Lok Ma Chau Loop development project for the innovation and technology industry.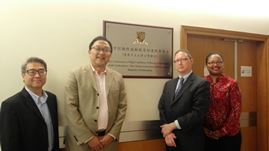 2017 World Class Arena Elite Competition Prize Presentation Ceremony
Prof. K.F. Wong represented Faculty of Engineering as the Guest of Honour for the World Class Arena Elite Competition Prize Presentation and gave a speech about the importance of STEM education. The event took place in St. Paul's Convent School on 18 March 2017.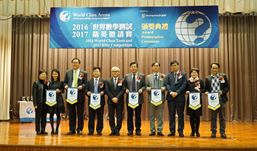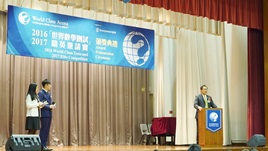 6 ARTS

Hong Kong Tech Challenge 2016
Hong Kong Tech Challenge 2016 was held on 11-12 Feb 2017 in Hong Kong Science Park. 120 teams from 90 local primary and secondary schools registered for the competition this year. Winners of the game were nominated to represent Hong Kong joining the VEX Robotics World Championship in April in the USA.
STEM Carnivals
Two district training centers (TWGHs Chang Ming Thien College and Chang Pui Chung Memorial School) under 6-Art project held two STEM carnivals for their own community on 25 and 26 March 2017 respectively. Local technology education has been promoted through activities such as robots display, game booths, and Tech challenge district contests.
ARTICLES
Prof. K.F. Wong, Director of CINTEC wrote review or commentary articles for different newspaper:
2017-02-05: "河套發展非牟利 不宜只顧經濟效益",星島日報 A7 《來論》
2017-02-11-12: "美國新難民禁令 予香港創科良機" ,信報 B11 《專家之言》
2017-02-18: "美禁令拒專才 港盡吸納促進創科",星島日報 A15 《來論》
2017-03-01: "產業供求鏈改善 促再工業化" ,信報 B5 《宏觀視野》
2017-03-26: "社交媒體自動化 新聞真假更難分",星島日報 A11 《來論》
2017-03-29: "促進「共享經濟」減低失業率" ,信報 B11 《專家之言》
2017-03月至04月: "香港創科政策應「軟硬兼施」" ,紫荊論壇第32期 (p.62-65)