PIP
Recruitment Talks
CINTEC held 22 recruitment talks in October and November, companies included CLP Group, HSBC, Goldman Sachs, Ove Arup & Partners Hong Kong Ltd, Parsons Brinckerhoff, Jardine Engineering Corporation and more. Work study promotion and more recruitment talks will be held in next term.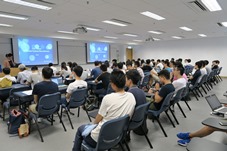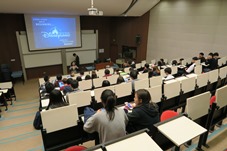 Thales Arduino Workshop
CINTEC worked with Thales Group to organize a workshop for Engineering students on 7 October 2016. Experts from Thales taught 21 participants the basics about Arduino programming. The participants were divided into teams to build a Thales-inspired project using Arduino and a promotional video, to compete against students from other universities across Hong Kong and the chance to compete against teams across different countries.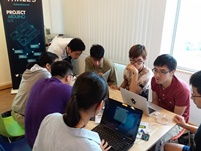 EXHIBITION
Hong Kong Electronics Fair (Autumn Edition) 2016
During 13-16 October 2016, CINTEC coordinated CUHK's participation in Hong Kong Electronics Fair (Autumn Edition) at Hong Kong Convention and Exhibition Centre, and five research projects were showcased.
We held a press conference to promote one of the research projects, 'Seamless Visual Sharing with Colour Blind People' on 3 October 2016, which is designed by Prof. T.T. Wong, Department of Computer Science and Engineering.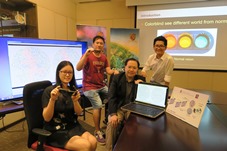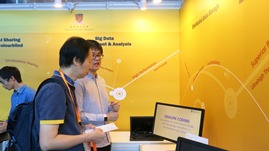 Global Sources 2016 Autumn Electronics Show
CUHK's inventions in robotics and students' projects were showcased at Hall 11, Asia-World Expo, from 18-21 October, 2016. With CINTEC's coordination, 4 Challenge Cup (HK) awarded projects and 2 startups founded by CUHK students were showcased in the booth provided by Global Sources.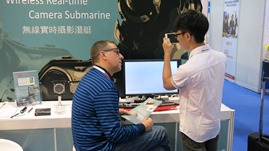 InnoCarnival 2016
CINTEC coordinates CUHK's participation in InnoCarnival, which is hosted by Innovation and Technology Commission at Hong Kong Science Park in every year. This year, it was held on 29 October – 6 November 2016, apart from the main booth, CUHK also had two more booths – 'ITSC' and 'Fusion Between Chinese Cultural Arts & Robotics – 六藝機械人帝國'.
We showcased 12 projects in total, while one of them is a students' awarded project, and the rest are professors' research projects.
We held a press conference to promote one of the research projects, 'EduVenture® Virtual Reality Web-based Toolkit' on 27 October 2016, which is developed by Centre for Learning Sciences and Technologies.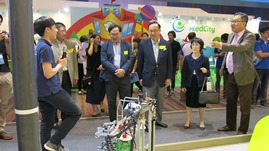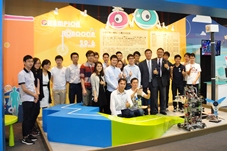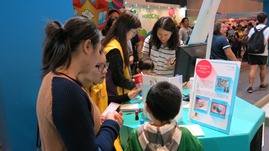 OUTREACH ACTIVITY
The Boys' & Girls' Clubs Association of Hong Kong 80th Anniversary Scientific Conference
BGCA 80th Anniversary Scientific Conference titled "Invest In Our Young For A Brighter Tomorrow" was held on 7-8 October 2016. Prof. K.F. Wong, Director of CINTEC, has been appointed as a member of BGCA's Internet Learning Support Programme Advisory Committee since 2014, attended the conference in CUHK.
IT Square Editors' Choice 2016 Award Presentation Ceremony
Prof. K.F. Wong, Director of CINTEC, was invited by Sing Tao Newspaper Group Limited to attend the captioned event on 1 November 2016. The award ceremony aims to reward outstanding IT vendors who excel in innovative IT solutions and provide the maximum value and contribution for business development. Prof. K.F. Wong delivered a speech and presented awards to the honorees of the winning companies.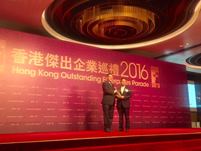 Visit University of Macau
Prof. K.F. Wong was invited to visit the new campus and Natural Language Processing & Portuguese-Chinese Machine Translation Laboratory at University of Macau on 14 November 2016. Prof. Wong met with different professors and experts, and presented a talk.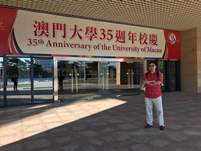 World Internet Conference, Wuzhen Summit
Prof. K.F. Wong, Director of CINTEC, was invited to the captioned conference during 15-18 November 2016. The conference held in Wuzhen was organized by Cyberspace Administration of China and Zhejiang Provincial People's government.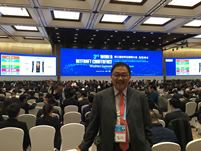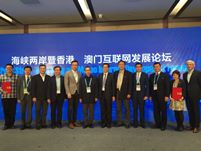 ITSC
InnoCarnival 2016
As abovementioned, ITSC also participated in InnoCarnival 2016. This year, with the support from 3D Printing Interest Group, visitors can experience 3D printing from drawing, slicing to printing in ITSC DIY 3D Printing Corner. ITSC members designed a game "Circuit Puzzle Game" for visitors. Moreover, a project '太陽能Wi-Fi回收桶' from St Bonaventure College & High School was showcased.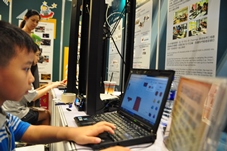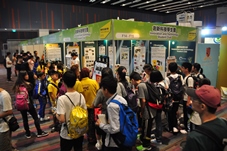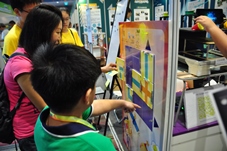 ARTICLES
Prof. K.F. Wong, Director of CINTEC wrote review or commentary articles for different newspaper:
2016-10-3: "中港創科合作 需制度化具透明度" ,信報 B05 《理財投資》
2016-10-06-2016-10-12: "大學培育造王者 有助推動初創" ,資本壹週《專資專知 》
2016-10-9: "虛擬「精靈」出沒 衝擊實體文化" ,星島日報 A11 《來論》
2016-10-13: "借勢Formula E 促進環保創科" ,信報 B11 《投資評析》
2016-10-20: "輸入外地知識產權 促進創科發展" ,信報 B12 《專家之言》
2016-10-29-30: "創新評分影響港IP中心地位" ,信報 B11 《經營智慧》
2016-10-30: "香港創新仍弱 競爭力不進則退" ,星島日報 A13 《來論》
2016-11-03-2016-11-09: "Formula E 促進環保與科技發展" ,資本壹週《專資專知 》
2016-11月至12月: "創新停滯不前 削弱香港競爭力" ,紫荊論壇第30期